Laptop LCD Screen Replacement

Is the screen on your laptop cracked, broken, blurred, black or failed? We fix cracked and damaged laptop lcd screens. Call us when you are ready...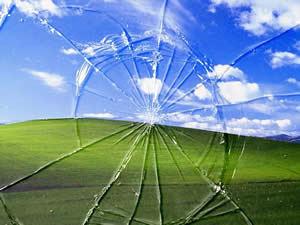 Broken laptop screen? We will replace your Acer screen, Advent screen, Alienware screen, Apple Mac screen, Asus screen, Benq screen, Compaq screen, Dell screen, eMachines screen, Samsung screen, Sony VAIO screen, Gateway screen, Fujitsu Siemens screen, HP screen, IBM screen, Lenovo screen, LG screen, Toshiba screen, MSI screen, NEC screen, Packard Bell screen, Panasonic screen, Philips screen in 24 hours.
Emergency laptop screen replacement
If you need your laptop up and running in matter of hours, we can provide you with an emergency laptop screen replacement within 24 hours...
Computer Place London engineer has over 15 years experience in computer support including hardware and software technical support.
If you are looking for Fast and Friendly Cost effective services, please contact us