Computer Repair Rates London

Computer Place London offers component level repairs on all makes and models of laptops, desktops and Apple Mac computers in King's Cross London with clear cut pricing and no hidden fees attached. See our service rates below...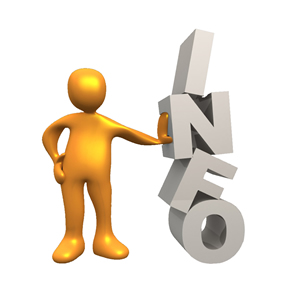 Diagnostics Service Fee:
If you choose not to go ahead with repairs, you just pay a diagnostic fee!
Laptop - £25.00
Notebook - £25.00
Netbook - £25.00
Desktop pc - £25.00
Hard drive or usb drive - £25.00
Mac - £50.00
Others - £25.00
PC Repair Service Fee
PC repair for Microsoft Windows based machines
Desktop pc - £50.00
Laptop - £70.00
Notebook - £70.00
Netbook - £70.00
Apple Mac Repair Service Fee
We repair all Mac equipments, hardware and software
Mac Desktop - £100.00
Mac Laptop - £100.00
Mac iPad - £100.00
Other Macs - £100.00
Data Backup Service Fee
Data back-up means we will backup your data while repairing your machine.
1 GB to 25 GB - £25.00
25 GB to 50 GB - £45.00
50 GB to 100 GB - £80.00
100 GB to 250 GB - £150.00
250 GB to 500 GB - £350.00
500 GB and over - Please ask for quote
Data Recovery Service Fee
Data recovery from a faulty, dead or not-working hard drive. We will provide a quote before recovery. Callout/On-site Service Fee
We charge a fixed rate for home and business visits. We will send one of our engineers to your address to help you sort your computer on-site. Engineer may take the computer to the shop if we are unable to repair onsite. Turn Around
These are additional fees on top of any repair fees
While you wait! - £55.00 - (plus service charge)
Same day service - £35.00 - (plus service charge)
24-hour service - £25.00 - (plus service charge)
48-hour service - £15.00 - (plus service charge)
72-hour service - £10.00 - (plus service charge)
upto five days - £0.00 - (plus service charge)
Tech Support
If you ask one of our engineers to help you sort a problem, we normally charge a basic hourly fee for this support.
Basic help - £35.00 per hour
Price Update
Thank you for choosing Computer Place London as your computer service provider over the years. Due to inflation and increase on overhead, we will increase repair rates starting on 1st of June, 2011 to the following: in-store service rate: £70.00, callout/on-site service rate: £125.00 and emergency support rate: £150.00.
Price will update at 01/06/2011
---
Acer, Advent, Alienware, Apple Mac, Asus, Benq, Compaq, Dell, eMachines, Samsung, Sony VAIO, Gateway, Fujitsu Siemens, HP, IBM, Lenovo, LG, Toshiba, MSI, NEC, Packard Bell, Panasonic, Philips, Bespoke/Custom Made, Mesh, E-Systems.

Laptop, Desktop PC and Apple Mac repair and support rates in London E1 E2 E3 E4 E5 E6 E7 E8 E9 E10 E11 E12 E13 E14 E15 E16 E17 E18 WC1 WC2 EC1 EC2 EC3 EC4 N1 N2 N3 N4 N5 N6 N7 N8 N9 N10 N11 N12 N13 N14 N15 N16 N17 N18 N19 N20 N21 N22 NW1 NW2 NW3 NW4 NW5 NW6 NW7 NW8 NW9 NW10 NW11 SE1 SE2 SE3 SE4 SE5 SE6 SE7 SE8 SE9 SE10 SE11 SE12 SE13 SE14 SE15 SE16 SE17 SE18 SE19 SE20 SE21 SE22 SE23 SE24 SE25 SE26 SE27 SE28 SW1 SW2 SW3 SW4 SW5 SW6 SW7 SW8 SW9 SW10 SW11 SW12 SW13 SW14 SW15 SW16 SW17 SW18 SW19 SW20 W1 W2 W3 W4 W5 W6 W7 W8 W9 W10 W11 W12 W13 W14 including data recover fees, virus removal estimate and chargers.